I've used a lot of apps and I'm constantly looking for ways to improve how I use my smart phone and laptop to increase productivity and allow me to access everything that I need to work smarter on fewer devices.
My iPhone is organised into work areas to allow me to focus on the task at hand. I've included in this post my recommended apps that I find most useful for keeping in touch with friends, family and clients. Apps for handling day-to-day office tasks effectively and my favourite collection of marketing tools that I can use to promote my business ventures and other activities.
On my home screen I've kept Chrome, Voice Memos, Reminders and Settings out of a folder to make them instantly accessible if I need to find information, make a voice recording or set a reminder.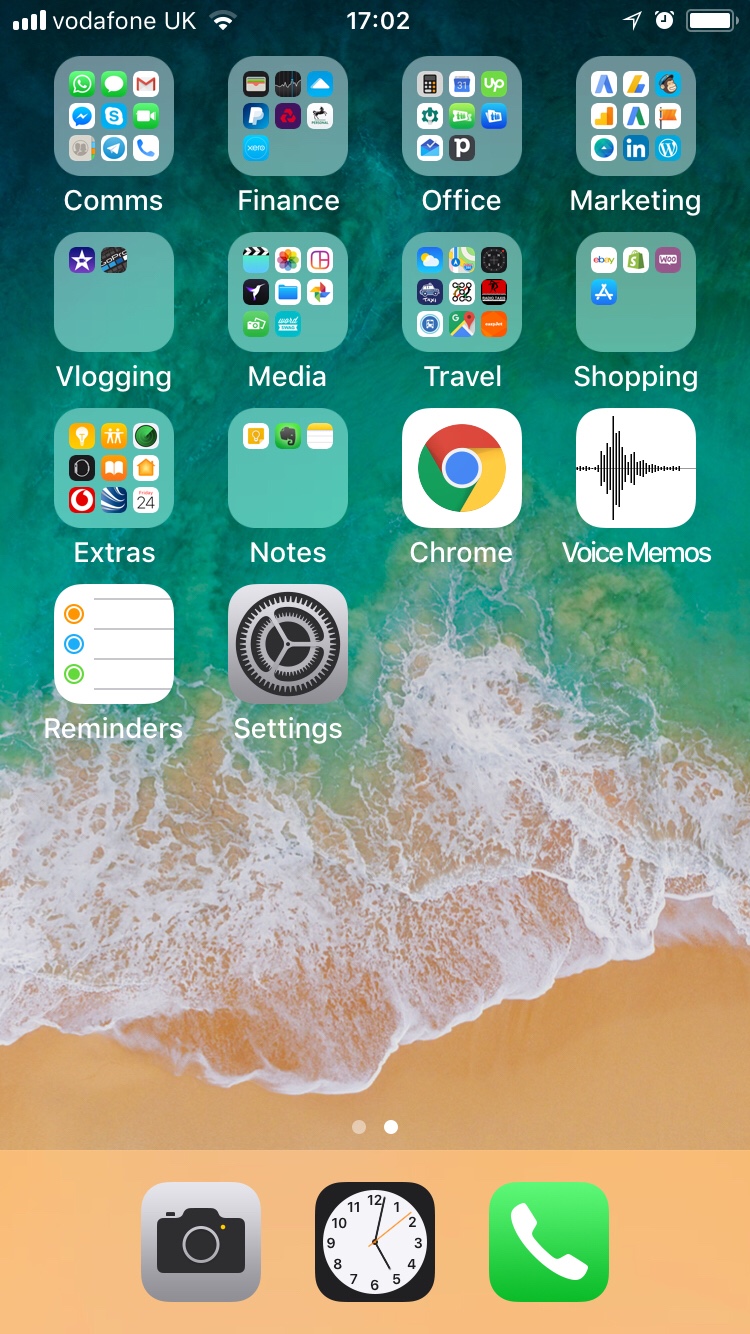 Communication is a crucial part of life and work, keeping in touch with friends and colleagues, family and partners is easier when you have the right tools to do so and when you're travelling, it's important to be able to contact people instantly.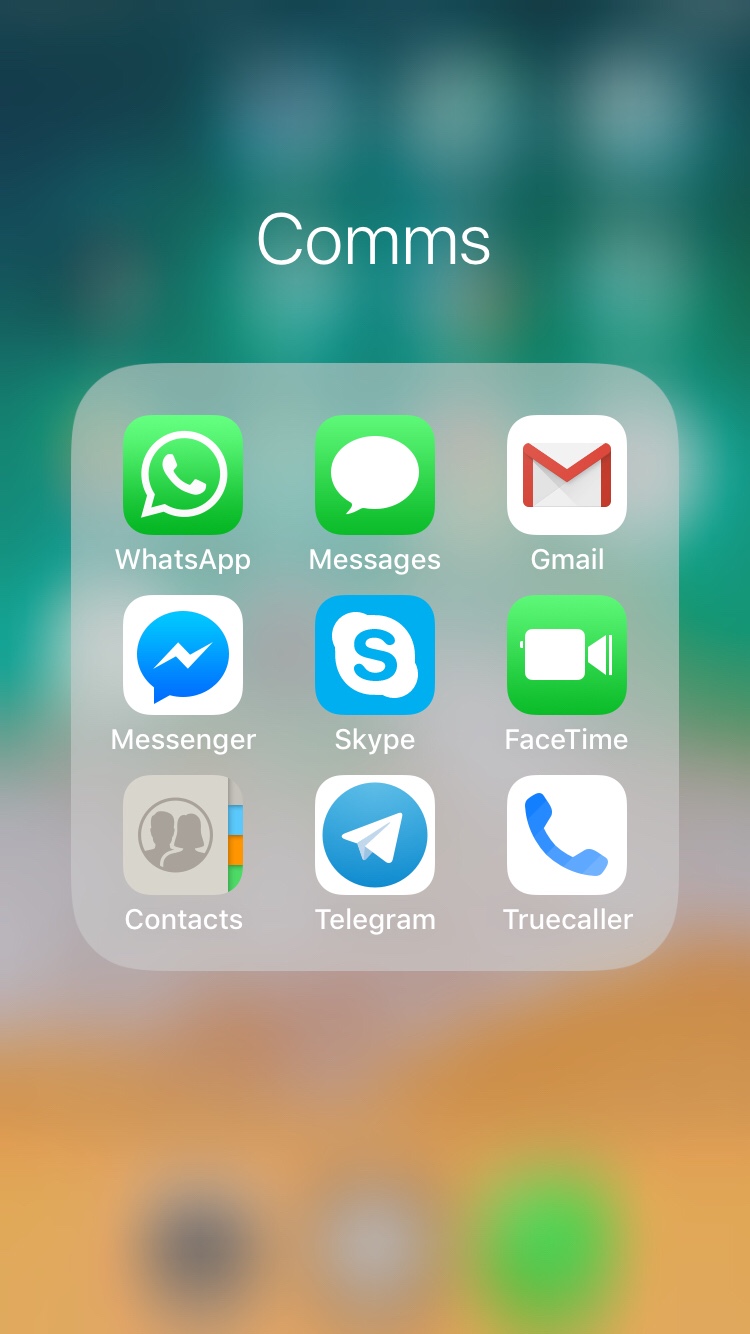 To be productive, online tools are a great way of systemising and organising your day-to-day workload. These apps make life simpler by keeping information about tasks in one place and allowing you to focus on the task at hand while having access to the right information. Having the right apps for your work and life can lead to improve collaboration and better time management.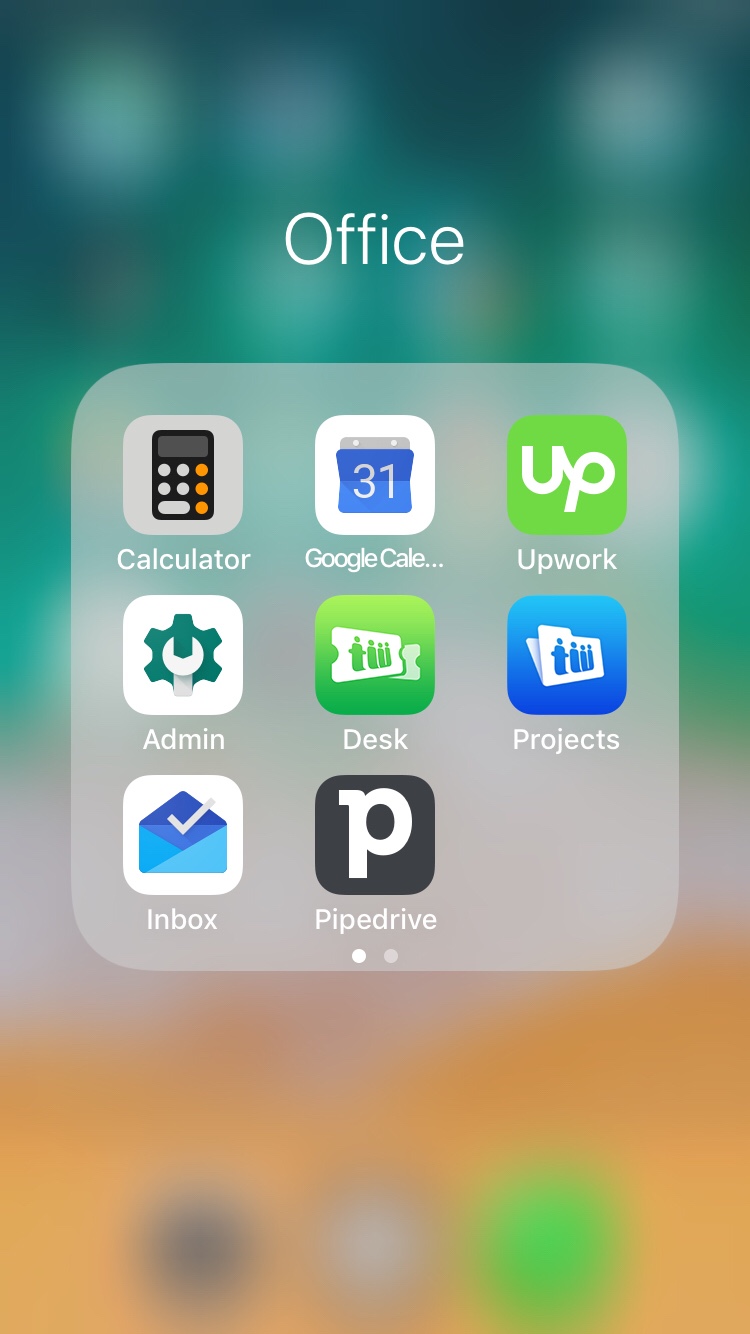 If you're running a business it's paramount that you have simple to use promotion tools to raise awareness of your products, services, skills and expertise.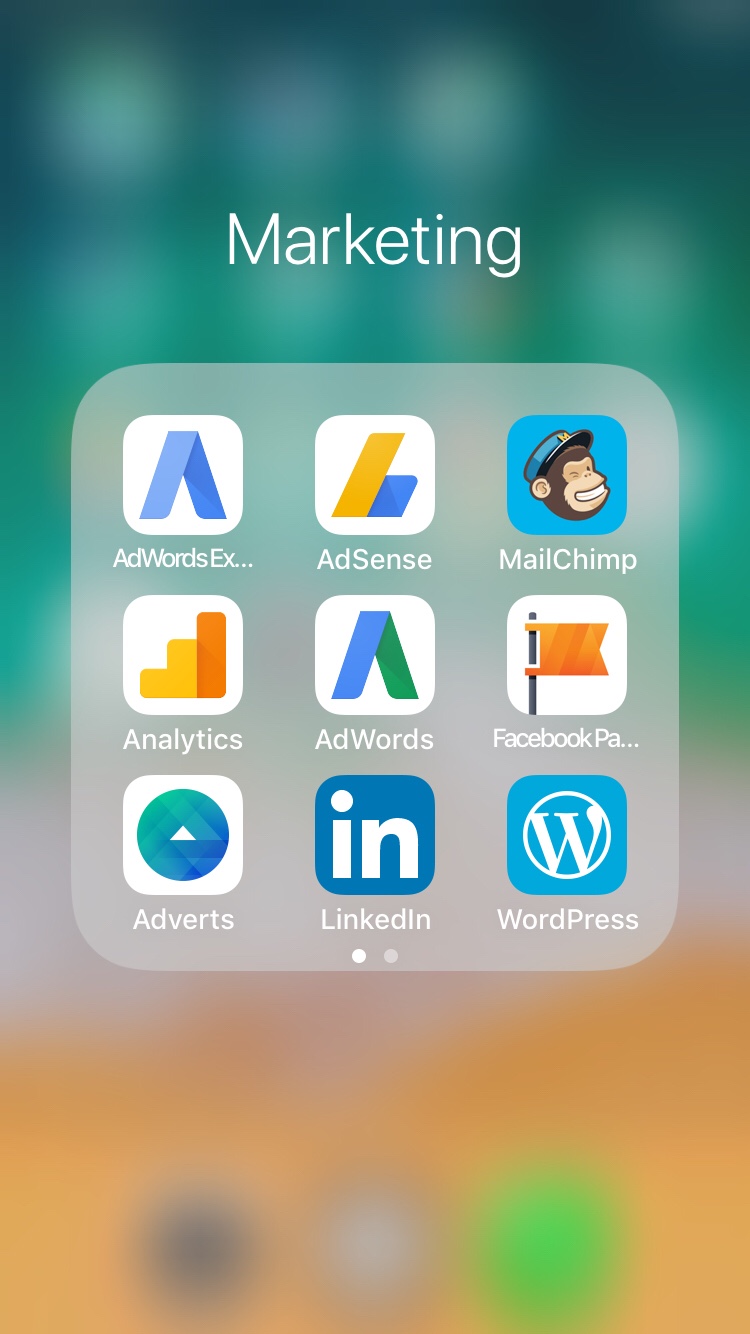 Follow me